February 27 - March 20, 2019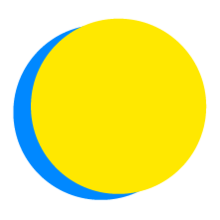 Omoye Aikhuele
Points Total
0

Today

0

This Week

73

Total
Simplicity
Eat Mindfully
I will eat all of my meals without distractions, e.g., phone, computer, TV, or newspaper.
Simplicity
De-Clutter My Home
I will de-clutter, clean, and donate or recycle unneeded items in my home.
Simplicity
Buy Only What I Need
I will not buy anything except items required for health and safety.
Simplicity
Less Screen Time
I will replace 180 minute(s) of screen time per day with other activities.
Waste
Go Paperless
I will reduce the amount of paper mail that I receive by opting into paperless billing and subscriptions.
Simplicity
Donate Unneeded Materials
I will donate unneeded materials to craft shops or places like the Pittsburgh Center for Creative Reuse.
Simplicity
Limit Social Media
I will limit my social media use to once per day.