February 27 - March 20, 2019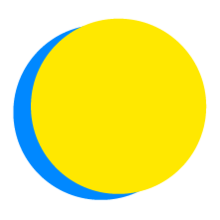 Jarrod Bair
Points Total
0

Today

0

This Week

526

Total
Participant Impact
up to

30

disposable cups

not sent to the landfill

up to

0.6

pounds of paper

have been saved

up to

30

plastic bottles

not sent to the landfill

up to

2.1

pounds

waste composted

up to

627

gallons of water

have been saved

up to

1.0

documentaries

watched
Water
Mulch the Base of Trees and Plants
I will prevent water runoff and increase absorbency.
Water
Install a Low-Flow Showerhead
I will save up to 15 gallons (56 L) of water a day by installing a low-flow showerhead.
Water
Eco-friendly Gardening
I will plant native species, landscape with water-efficient plants, and use eco-friendly fertilizers.
Water
Fix Leaky Faucets
I will fix faucets or report leaky faucets to facilities that have been wasting up to 9 gallons (34 L) of water per faucet every day.
Water
Insulate Water Pipes and Water Heater
I will avoid wasting water while waiting for the shower or sink to heat up.
Food
Plant an Herb Garden
I will plant an herb garden in my home, workplace, or dorm room.
Food
Watch a Documentary
I will watch a documentary film about food with family and friends and talk about what we learned.
Food
Try a New Way to Prep
I will try a new method of food preparation, such as canning, pickling, or baking bread.
Food
Visit a Local Farm
I will visit a nearby farm to pick my own fruits and veggies.
Waste
Use a Reusable Mug
I will avoid sending 10 disposable cup(s) to the landfill per day by using a reusable mug.
Waste
Use a Reusable Water Bottle
I will keep 10 disposable plastic bottle(s) from entering the waste stream by using a reusable water bottle.
Waste
Compost Food Waste
I will avoid sending up to .69 lbs (.31 kg) of food waste to the landfill per day by composting my food or learning how to.
Waste
Choose Two-Sided Printing
I will save up to .21 lbs (.09 kg) of paper per day by switching from one-sided printing to two-sided.
Waste
Recycle Everything I Can
I will recycle all materials that are accepted by local haulers or drop stations in my community.
---

This is for the next 5.  See you can type anything and it takes it.  Here's to 5 more points!

---

---

Way to go Jarrod! Participating keeps sustainability front of mind.