February 27 - March 20, 2019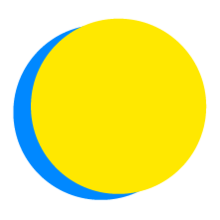 Kat Belskey
Points Total
0

Today

0

This Week

50

Total
Waste
Become a Master Recycler/Composter
I will sign up for one of Pennsylvania Resource Council's workshops on composting, rainwater conservation, home health and other conservation topics.
Waste
Find Local Recycling Depots
I will find out where to recycle the recyclable items that I can't put in my curbside bin.
Waste
Lobby for Reusables
I will lobby my workplace to have reusable dishes and silverware in order to minimize disposables.
Energy
Consider Switching to an Electric Vehicle
I will at least 60 minutesr esearching or test driving an electric car or bike.
Nature
Go for a Daily Walk
I will take a 60-minute walk outside each day.
Waste
Launch a Recycling Program
I will start a recycling program at my workplace or school. If a recycling program exists, I will advocate for ways to improve and expand it.
Nature
Join An Outdoor Project
I will join an outdoor restoration project in my community.
Nature
Have Meetings Outside
I will schedule 1 minute(s) of work meetings or phone calls outside each day.
Waste
Start Composting
I will start a compost collection at home, work, or school.
Energy
Choose LED Bulbs
I will replace 5 incandescent lightbulb(s) with Energy Star-certified LED bulbs, saving up to $14 per fixture per year.
Nature
Do Nature Activities
I will engage in nature-based activities alone, or with my family, for 60 minute(s) each day. (This can be anything from going on a walk or hike, to noticing the leaves changing color, to reading a book with nature themes.)
Nature
Eat Meals Outside
I will eat 1 meal(s) outside each day.
Nature
Spend Time Outside
I will replace 120 minute(s) per day typically spent inside (computer time, watching television, etc.) with quality time outside.