February 27 - March 20, 2019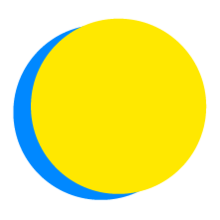 Christine Bianchi
Points Total
0

Today

0

This Week

379

Total
Participant Impact
up to

6.0

organic meals

consumed

up to

24

miles

traveled by bus

up to

93

pounds of CO2

have been saved
Simplicity
De-Clutter My Home
I will de-clutter, clean, and donate or recycle unneeded items in my home.
Waste
Needs vs. Wants
I will adopt a 'Needs Vs. Wants' approach and only buy things I need.
Health
Go get a check up
I will make an appointment for my annual physical.
Energy
Switch to Cold Water
I will switch to washing my clothes in cold water, saving up to 1,600 lbs of C02 over the course of the next year.
Food
Buy From a Farmers Market
I will purchase produce and meat from a local farmers market or food co-op.
Food
Choose Organic Ingredients
I will enjoy 1 meal(s) cooked with organic ingredients per day.
Food
Try a New Way to Prep
I will try a new method of food preparation, such as canning, pickling, or baking bread.
Waste
Use Reusable Bags
I will not accept any disposable bags when making purchases.
Health
Know My health
I will get my Core Four Biometrics tests (blood pressure, cholesterol, blood sugar and BMI).
Transportation
Use Public Transit
I will use public transit 4 mile(s) per day and avoid sending up to (___) lbs of CO2 into Earth's atmosphere.
Food
Sustainable Pittsburgh Restaurant
I will use the Sustainable Pittsburgh Restaurant finder to choose a Sustainable Pittsburgh Restaurant when I dine out.