February 27 - March 20, 2019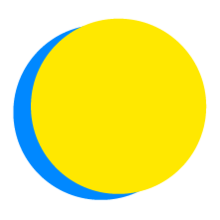 Tracy Borne
Points Total
0

Today

0

This Week

685

Total
Participant Impact
up to

7.6

pounds

waste composted

up to

1.0

documentaries

watched
Health
Eliminate Toxic Plastics
I will avoid buying toxic plastics, including polycarbonate, polystyrene and polyvinyl.
Water
Collect Rain Water
I will create a rain garden or bioswale, or use rain barrels to collect water for outdoor watering needs.
Health
Go get a check up
I will make an appointment for my annual physical.
Waste
Compost Food Waste
I will avoid sending up to .69 lbs (.31 kg) of food waste to the landfill per day by composting my food or learning how to.
Food
Sustainable Pittsburgh Restaurant
I will use the Sustainable Pittsburgh Restaurant finder to choose a Sustainable Pittsburgh Restaurant when I dine out.
Food
Buy From a Farmers Market
I will purchase produce and meat from a local farmers market or food co-op.
Food
Weekly Meal Planning
I will reduce food waste and save money by planning a weekly menu, only buying the ingredients I need.
Health
Know My health
I will get my Core Four Biometrics tests (blood pressure, cholesterol, blood sugar and BMI).
Food
Visit a Local Farm
I will visit a nearby farm to pick my own fruits and veggies.
Food
Try a New Way to Prep
I will try a new method of food preparation, such as canning, pickling, or baking bread.
Health
Happiness
I will write down three things every day for two weeks that I am grateful for, or send one email every day thanking or praising someone.
Food
Join a Local CSA
I will sign up for a local CSA (Consumer-supported Agriculture).
Health
Take Control
I will develop a plan with my medical professionals to achieve my best health and live my life to the fullest.
Waste
Needs vs. Wants
I will adopt a 'Needs Vs. Wants' approach and only buy things I need.
Food
Watch a Documentary
I will watch a documentary film about food with family and friends and talk about what we learned.