February 27 - March 20, 2019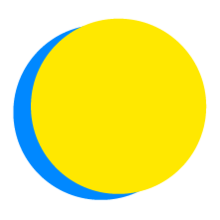 Marcyssa Brown
Points Total
0

Today

0

This Week

411

Total
Participant Impact
up to

24

miles

traveled by foot

up to

28

pounds of CO2

have been saved

up to

30

disposable cups

not sent to the landfill
Waste
Reduce Unwanted Mail
I will reduce the amount of unwanted mail I receive (catalogs, phone books, etc.).
Health
Go get a check up
I will make an appointment for my annual physical.
Energy
Turn it off
I will keep lights, electronics, and appliances turned off when not using them.
Transportation
Walk Instead
I will walk 3 mile(s) per day instead of driving and avoid sending up to (___) lbs of CO2 into Earth's atmosphere.
Energy
Adjust the Thermostat
I will adjust my thermostat down 2 degrees from usual when I use the heat, and up 2 degrees when I use air conditioning.
Energy
Disable Screen Savers
I will disable screen savers and will put the computer to sleep instead, saving up to 28% more energy.
Waste
Use a Reusable Mug
I will avoid sending 2 disposable cup(s) to the landfill per day by using a reusable mug.
Energy
Power Down the Computer
I will power down my computer and monitor when not using it for more than 2 hours, saving up to (1.1) lbs of CO2 per day that I do this.
Food
Sustainable Pittsburgh Restaurant
I will use the Sustainable Pittsburgh Restaurant finder to choose a Sustainable Pittsburgh Restaurant when I dine out.