February 27 - March 20, 2019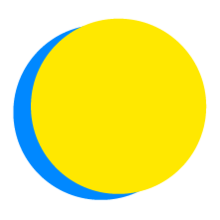 Chelsea Cramer
POINTS TOTAL
0

TODAY

0

THIS WEEK

502

TOTAL
participant impact
UP TO

80

minutes

spent exercising

UP TO

150

minutes

spent outdoors

UP TO

13

pounds of CO2

have been saved

UP TO

24

more servings

of fruits and vegetables
Nature
Spend Time Outside
I will replace 15 minute(s) per day typically spent inside (computer time, watching television, etc.) with quality time outside.
Nature
Explore My Area
I will explore at least one new hiking trail or nature walk in my area.
Energy
Power Down the Computer
I will power down my computer and monitor when not using it for more than 2 hours, saving up to (1.1) lbs of CO2 per day that I do this.
Health
More Fruits and Veggies
I will eat a heart healthy diet by adding 2 cups of fruits and vegetables each day to achieve at least 4 cups per day.
Waste
Become a Master Recycler/Composter
I will sign up for one of Pennsylvania Resource Council's workshops on composting, rainwater conservation, home health and other conservation topics.
Food
Sustainable Pittsburgh Restaurant
I will use the Sustainable Pittsburgh Restaurant finder to choose a Sustainable Pittsburgh Restaurant when I dine out.
Waste
Start Composting
I will start a compost collection at home, work, or school.
Waste
Compost Food Waste
I will avoid sending up to .69 lbs (.31 kg) of food waste to the landfill per day by composting my food or learning how to.
Health
Exercise Daily
I will exercise daily for 40 minute(s) per day for two weeks.
Reflection, encouragement, and relationship building are all important aspects of getting a new habit to stick.
Share thoughts, encourage others, and reinforce positive new habits on the Feed.
To get started, share "your why." Why did you join the challenge and choose the actions you did?