February 27 - March 20, 2019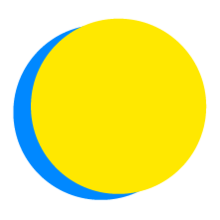 Jes Gearin
Points Total
0

Today

0

This Week

271

Total
Participant Impact
up to

32

pounds of CO2

have been saved

up to

20

minutes

spent exercising
Health
Properly Dispose of Hazardous Household Waste
I will dispose of hazardous household waste products at the proper facility
Health
Exercise Daily
I will exercise daily for 20 minute(s) per day for two weeks.
Food
Weekly Meal Planning
I will reduce food waste and save money by planning a weekly menu, only buying the ingredients I need.
Energy
Power Down the Computer
I will power down my computer and monitor when not using it for more than 2 hours, saving up to (1.1) lbs of CO2 per day that I do this.
Energy
Online Energy Audit
I will complete an online energy audit of my home, office, or dorm room and identify my next steps for saving energy.
Health
Eliminate Toxic Plastics
I will avoid buying toxic plastics, including polycarbonate, polystyrene and polyvinyl.
Health
More Fruits and Veggies
I will eat a heart healthy diet by adding 1 cups of fruits and vegetables each day to achieve at least 4 cups per day.
Food
Sustainable Pittsburgh Restaurant
I will use the Sustainable Pittsburgh Restaurant finder to choose a Sustainable Pittsburgh Restaurant when I dine out.
Food
Plant an Herb Garden
I will plant an herb garden in my home, workplace, or dorm room.
Waste
Find Local Recycling Depots
I will find out where to recycle the recyclable items that I can't put in my curbside bin.
Waste
Launch a Recycling Program
I will start a recycling program at my workplace or school. If a recycling program exists, I will advocate for ways to improve and expand it.
Waste
Reduce Unwanted Mail
I will reduce the amount of unwanted mail I receive (catalogs, phone books, etc.).
Waste
Become a Master Recycler/Composter
I will sign up for one of Pennsylvania Resource Council's workshops on composting, rainwater conservation, home health and other conservation topics.
Energy
Switch to Cold Water
I will switch to washing my clothes in cold water, saving up to 1,600 lbs of C02 over the course of the next year.
Waste
Visit a Waste Management Facility
I will spend at least 30 minutes learning about the waste stream by visiting a local dump/transfer station, material recovery facility, and/or landfill.