February 27 - March 20, 2019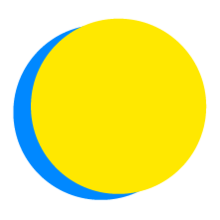 Alicia Hahn
Points Total
0

Today

0

This Week

892

Total
Participant Impact
up to

13

pounds of CO2

have been saved

up to

14

pounds

waste composted

up to

1.0

documentaries

watched

up to

90

minutes

spent learning
Energy
Power Down the Computer
I will power down my computer and monitor when not using it for more than 2 hours, saving up to (1.1) lbs of CO2 per day that I do this.
Energy
Online Energy Audit
I will complete an online energy audit of my home, office, or dorm room and identify my next steps for saving energy.
Health
Support Pollution Reduction
I will spend at least 30 minutes learning about water and air quality issues in my area, how they are impacting human and environmental health, and how I can help.
Health
Happiness
I will write down three things every day for two weeks that I am grateful for, or send one email every day thanking or praising someone.
Waste
Compost Food Waste
I will avoid sending up to .69 lbs (.31 kg) of food waste to the landfill per day by composting my food or learning how to.
Food
Sustainable Pittsburgh Restaurant
I will use the Sustainable Pittsburgh Restaurant finder to choose a Sustainable Pittsburgh Restaurant when I dine out.
Health
Audit Toxic Cleaning Products in my Home
I will spend at least 30 minutes researching toxic chemicals found in cleaning supplies and personal care products and remove them from my home.
Health
Properly Dispose of Hazardous Household Waste
I will dispose of hazardous household waste products at the proper facility
Energy
Consider Switching to an Electric Vehicle
I will at least 30 minutesr esearching or test driving an electric car or bike.
Waste
Become a Master Recycler/Composter
I will sign up for one of Pennsylvania Resource Council's workshops on composting, rainwater conservation, home health and other conservation topics.
Energy
Disable Screen Savers
I will disable screen savers and will put the computer to sleep instead, saving up to 28% more energy.
Health
Sign Up for Air Quality Alerts
I will sign up to receive local Air Quality Alerts via EnviroFlash email notification
Energy
Adjust the Thermostat
I will adjust my thermostat down 2 degrees from usual when I use the heat, and up 2 degrees when I use air conditioning.
Food
Watch a Documentary
I will watch a documentary film about food with family and friends and talk about what we learned.
Create Your Own Action
Stop using plastic when eating
I want to stop exposing myself to the chemicals in plastic by eating or heating food in plastic. So I will get rid of plastic tupperware, change my utensils to wood metal and silicone, use glass jars and containers for my food storage and lunch.
---

---

This challenge gets me excited to find new ways to incorporate sustainability in my life. Recently I have been doing Bokashi composting and its way easier than regular composting and I like it a lot! I've also been using towels in the bathroom at work to decrease my use of paper towels! #IAmSustainablePGH 

---

I'm really enjoying this. I really like listing things I am grateful for/happy about each day. I also just noticed our team is in first place! Go Team!