February 27 - March 20, 2019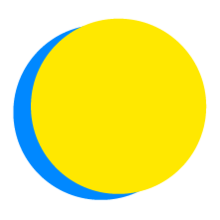 Juan Lacey
"I am hoping to talk to my clients inorder to help them to be more sustainable in their operations."
Points Total
0

Today

0

This Week

346

Total
Participant Impact
up to

15

meatless or vegan meals

consumed

up to

15

whole food meals

consumed

up to

15

zero-waste meals

consumed
Simplicity
Disconnect from Email
I will disconnect from my email when not working or studying.
Energy
Consider Switching to an Electric Vehicle
I will at least 15 minutesr esearching or test driving an electric car or bike.
Health
Eliminate Toxic Plastics
I will avoid buying toxic plastics, including polycarbonate, polystyrene and polyvinyl.
Food
Whole Foods Diet
I will enjoy 1 meal(s) per day free of processed foods.
Food
Eat Meatless Meals
I will enjoy 1 meatless meal(s) per day.
Food
Zero-Waste Cooking
I will cook 1 meal(s) with zero waste each day.
Create Your Own Action
Perform forced recycling for my clients
I run a commercial cleaning service, since five years. I do more than encourage my clients to recycle. I actively remove ALL items that can be recycled from their trash on a weekly basis. When it comes to their paper, I shred it for them AT NO COST! My goal is to reduce their percentage of land waste to 1/3 of their total trash. I choose this goal because it fits my business' mission.
---

I have been having a great deal of success in working with my clients to perform forced recycling during these days.  I will be reporting on the weight of recycling that I rerouted from landfill to recycling towards the end of this challenge.