February 27 - March 20, 2019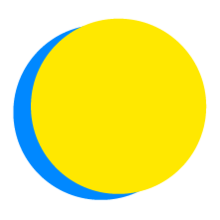 Paul Lauteri
Points Total
0

Today

0

This Week

107

Total
Participant Impact
up to

1.0

documentaries

watched
Waste
Find Local Recycling Depots
I will find out where to recycle the recyclable items that I can't put in my curbside bin.
Health
Avoid refined sugar
I will adopt a diet free of refined sugars, which eliminates sweetened beverages, candy, and processed foods.
Food
Watch a Documentary
I will watch a documentary film about food with family and friends and talk about what we learned.
Health
Audit Toxic Cleaning Products in my Home
I will spend at least 30 minutes researching toxic chemicals found in cleaning supplies and personal care products and remove them from my home.
Food
Sustainable Pittsburgh Restaurant
I will use the Sustainable Pittsburgh Restaurant finder to choose a Sustainable Pittsburgh Restaurant when I dine out.
Food
Smart Seafood Choices
I will visit seafoodwatch.org or download the app and commit to making better seafood choices for a healthier ocean.
Food
Buy From a Farmers Market
I will purchase produce and meat from a local farmers market or food co-op.
Food
Zero-Waste Cooking
I will cook 1 meal(s) with zero waste each day.
Waste
Buy Food And Water Only
I will not purchase anything but food and water during the Challenge.
Food
Weekly Meal Planning
I will reduce food waste and save money by planning a weekly menu, only buying the ingredients I need.