February 27 - March 20, 2019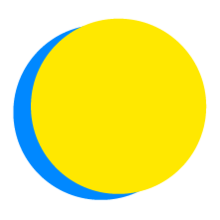 Jaime Lee
"A person's work is to honor the personhood of all living creatures."
Points Total
0

Today

0

This Week

753

Total
Participant Impact
up to

28

more servings

of fruits and vegetables

up to

195

minutes

spent outdoors

up to

60

minutes

spent learning
Energy
Consider Switching to an Electric Vehicle
I will at least 30 minutesr esearching or test driving an electric car or bike.
Health
Support Pollution Reduction
I will spend at least 30 minutes learning about water and air quality issues in my area, how they are impacting human and environmental health, and how I can help.
Food
Watch a Documentary
I will watch a documentary film about food with family and friends and talk about what we learned.
Health
Sign Up for Air Quality Alerts
I will sign up to receive local Air Quality Alerts via EnviroFlash email notification
Simplicity
Go for a Daily Walk
I will take a walk each day.
Nature
Spend Time Outside
I will replace 15 minute(s) per day typically spent inside (computer time, watching television, etc.) with quality time outside.
Nature
Tend a Garden
I will tend to a garden each day, or work on starting one.
Water
Collect Rain Water
I will create a rain garden or bioswale, or use rain barrels to collect water for outdoor watering needs.
Food
Plant an Herb Garden
I will plant an herb garden in my home, workplace, or dorm room.
Food
Join a Local CSA
I will sign up for a local CSA (Consumer-supported Agriculture).
Health
More Fruits and Veggies
I will eat a heart healthy diet by adding 2 cups of fruits and vegetables each day to achieve at least 4 cups per day.
Waste
Reduce Unwanted Mail
I will reduce the amount of unwanted mail I receive (catalogs, phone books, etc.).
Waste
Find Local Recycling Depots
I will find out where to recycle the recyclable items that I can't put in my curbside bin.
Waste
Avoid Disposables
I will not use any disposable straws, plates, cups, or cutlery.
Waste
Become a Master Recycler/Composter
I will sign up for one of Pennsylvania Resource Council's workshops on composting, rainwater conservation, home health and other conservation topics.
Create Your Own Action
Build a Backyard Wildlife Habitat
I'm building brush piles along the tree line in our backyard to provide habitats for birds and resting spaces for butterflies and other species. We have at least 10 species of birds who make this space a home, and I want to make sure they are safe and welcome in this space.
---

Has anyone switched to green energy for their utilities? Would appreciate any reflections on process, cost, etc.

---

We switched to Inspire. There's been a bit of a cost increase, but it's doable for our household. 

---

I believe we use green energy. When I get back next week I'll check and let you know!

---

If you're doing the buy-nothing-new challenge, I hope you've heard of ThredUp. If not, go there immediately! This link makes it easy (and gets us both bonuses): http://www.thredup.com/r/IB4IED

---

Goodbye ValPak, PennySaver, catalogs, and random other junk mail! It takes time, but I'm steadily getting rid of all of this unused paper waste. 

---

Oh wow!  I haven't tried to get off of mail lists.  I'll give it a try.