February 27 - March 20, 2019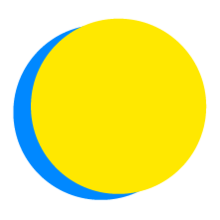 Judy O'Toole
Points Total
0

Today

0

This Week

190

Total
Participant Impact
up to

3.0

meatless or vegan meals

consumed

up to

2.0

organic meals

consumed

up to

2.0

whole food meals

consumed
Health
Take Control
I will develop a plan with my medical professionals to achieve my best health and live my life to the fullest.
Health
Healthy Sleep
I will commit to getting 30 more minute(s) of sleep each night to achieve at least 7 hours per night.
Health
Know My health
I will get my Core Four Biometrics tests (blood pressure, cholesterol, blood sugar and BMI).
Health
Go get a check up
I will make an appointment for my annual physical.
Food
Sustainable Pittsburgh Restaurant
I will use the Sustainable Pittsburgh Restaurant finder to choose a Sustainable Pittsburgh Restaurant when I dine out.
Food
Buy From a Farmers Market
I will purchase produce and meat from a local farmers market or food co-op.
Food
Smart Seafood Choices
I will visit seafoodwatch.org or download the app and commit to making better seafood choices for a healthier ocean.
Food
Advocate for More Food Options
I will advocate for local and/or organic food options at work or on campus.
Food
Eat Meatless Meals
I will enjoy 1 meatless meal(s) per day.
Food
Choose Organic Ingredients
I will enjoy 1 meal(s) cooked with organic ingredients per day.
Food
Whole Foods Diet
I will enjoy 2 meal(s) per day free of processed foods.