February 27 - March 20, 2019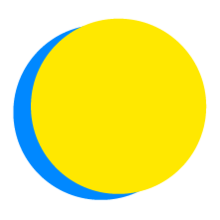 Jack Rearick
POINTS TOTAL
0

TODAY

0

THIS WEEK

145

TOTAL
participant impact
UP TO

1.0

meatless or vegan meal

consumed

UP TO

2.0

organic meals

consumed

UP TO

2.2

pounds of CO2

have been saved
Food
Choose Organic Ingredients
I will enjoy 1 meal(s) cooked with organic ingredients per day.
Waste
Use Reusable Bags
I will not accept any disposable bags when making purchases.
Energy
Online Energy Audit
I will complete an online energy audit of my home, office, or dorm room and identify my next steps for saving energy.
Water
Mulch the Base of Trees and Plants
I will prevent water runoff and increase absorbency.
Food
Sustainable Pittsburgh Restaurant
I will use the Sustainable Pittsburgh Restaurant finder to choose a Sustainable Pittsburgh Restaurant when I dine out.
Waste
Visit a Waste Management Facility
I will spend at least 60 minutes learning about the waste stream by visiting a local dump/transfer station, material recovery facility, and/or landfill.
Waste
Avoid Disposables
I will not use any disposable straws, plates, cups, or cutlery.
Food
Eat Meatless Meals
I will enjoy 1 meatless meal(s) per day.
Energy
Power Down the Computer
I will power down my computer and monitor when not using it for more than 2 hours, saving up to (1.1) lbs of CO2 per day that I do this.
Water
Fix Leaky Faucets
I will fix faucets or report leaky faucets to facilities that have been wasting up to 9 gallons (34 L) of water per faucet every day.
Reflection, encouragement, and relationship building are all important aspects of getting a new habit to stick.
Share thoughts, encourage others, and reinforce positive new habits on the Feed.
To get started, share "your why." Why did you join the challenge and choose the actions you did?