February 27 - March 20, 2019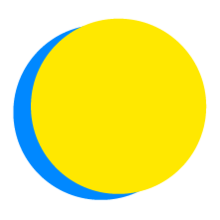 Laura Schoch
Points Total
0

Today

0

This Week

706

Total
Participant Impact
up to

1,035

gallons of water

have been saved
Energy
Online Energy Audit
I will complete an online energy audit of my home, office, or dorm room and identify my next steps for saving energy.
Energy
Disable Screen Savers
I will disable screen savers and will put the computer to sleep instead, saving up to 28% more energy.
Waste
Buy Food And Water Only
I will not purchase anything but food and water during the Challenge.
Health
Avoid refined sugar
I will adopt a diet free of refined sugars, which eliminates sweetened beverages, candy, and processed foods.
Water
Brush My Teeth Without Running Water
I will save up to 8 gallons (30 L) of water each day by turning it off while brushing my teeth.
Water
5-Minute Showers
I will save up to 20 gallons (75 L) of water each day by taking 5-minute showers.
Water
Conserve Toilet Water
I will save up to 12 gallons (45 L) of water a day by flushing only when necessary.
Water
Install a Low-Flow Showerhead
I will save up to 15 gallons (56 L) of water a day by installing a low-flow showerhead.
Health
Take Control
I will develop a plan with my medical professionals to achieve my best health and live my life to the fullest.
Food
Try a New Way to Prep
I will try a new method of food preparation, such as canning, pickling, or baking bread.
---

So I have a hot tub.  It uses a lot of energy in the winter even though it is really insulated.  So this winter I emptied it and did not use in the winter to save energy.  Now we will only use it in the spring, summer and fall.  We saved SO much energy this winter!  And a hot tub is almost a necessity for a horticulturist because of the nature of the work and how it calms the muscles.  But, wow, what a savings!

---

I installed a shower head that you can shut off while you lather  - then turn on as needed.  We saved almost $20.00 the first month and I am installing another on our 2nd bathroom shower stall this weekend.  Easy way to save water!  And money!  The shower heads were 39.00 at Costco.

---

We have a little shut-off valve on our shower head! It's a small adjustment that really helps!

---

This is a really cool idea, Laura! I had no idea such a product existed. Yes, I could simply turn off the water, but my old apartment has two knobs to adjust the water pressure and temperature and it is tricky to set up just right, and in the winter cold water is just too sad.