February 27 - March 20, 2019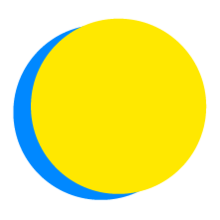 Susan Simmers
POINTS TOTAL
0

TODAY

0

THIS WEEK

376

TOTAL
participant impact
UP TO

330

minutes

of additional sleep

UP TO

120

minutes

being mindful
Health
Happiness
I will write down three things every day for two weeks that I am grateful for, or send one email every day thanking or praising someone.
Simplicity
Eat Mindfully
I will eat all of my meals without distractions, e.g., phone, computer, TV, or newspaper.
Health
Healthy Sleep
I will commit to getting 30 more minute(s) of sleep each night to achieve at least 7 hours per night.
Energy
Disable Screen Savers
I will disable screen savers and will put the computer to sleep instead, saving up to 28% more energy.
Simplicity
Donate Unneeded Materials
I will donate unneeded materials to craft shops or places like the Pittsburgh Center for Creative Reuse.
Simplicity
De-Clutter My Home
I will de-clutter, clean, and donate or recycle unneeded items in my home.
Food
Weekly Meal Planning
I will reduce food waste and save money by planning a weekly menu, only buying the ingredients I need.
Health
Sign Up for Air Quality Alerts
I will sign up to receive local Air Quality Alerts via EnviroFlash email notification
Food
Sustainable Pittsburgh Restaurant
I will use the Sustainable Pittsburgh Restaurant finder to choose a Sustainable Pittsburgh Restaurant when I dine out.
Create Your Own Action
I will take the stairs to the office.
Instead of using the elevator and to get exercise - walking the 5 flights to the office would allow me to become healthier.
Reflection, encouragement, and relationship building are all important aspects of getting a new habit to stick.
Share thoughts, encourage others, and reinforce positive new habits on the Feed.
To get started, share "your why." Why did you join the challenge and choose the actions you did?
---

Met my steps goal today.. so my fitbit tells me.