February 27 - March 20, 2019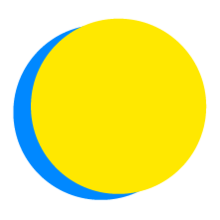 Alex Smith
Points Total
0

Today

0

This Week

277

Total
Participant Impact
up to

300

minutes

of additional sleep

up to

4.0

conversations

with people

up to

1.0

documentaries

watched

up to

240

minutes

spent outdoors

up to

60

minutes

spent learning
Community
Talk To My Friends
I will decide which social or environmental issue in my community is most important to me and tell 1 friends per day about the issue.
Nature
Spend Time Outside
I will replace 60 minute(s) per day typically spent inside (computer time, watching television, etc.) with quality time outside.
Nature
Explore My Area
I will explore at least one new hiking trail or nature walk in my area.
Community
Help Others
I will offer to help 1 person(s) who are in need each day.
Simplicity
De-Clutter My Home
I will de-clutter, clean, and donate or recycle unneeded items in my home.
Simplicity
Donate Unneeded Materials
I will donate unneeded materials to craft shops or places like the Pittsburgh Center for Creative Reuse.
Food
Watch a Documentary
I will watch a documentary film about food with family and friends and talk about what we learned.
Energy
Consider Switching to an Electric Vehicle
I will at least 60 minutesr esearching or test driving an electric car or bike.
Health
Healthy Sleep
I will commit to getting 60 more minute(s) of sleep each night to achieve at least 7 hours per night.
---

I have been interested in electric cars for a long time, specifically Tesla. If I had the money, I would 100% drive an all electric car right now. They are so good for the environment and are super fun to drive. 

---

I have been playing golf a lot this week to prepare for the upcoming season. I always walk instead of riding in the cart. Every little bit counts.