February 27 - March 20, 2019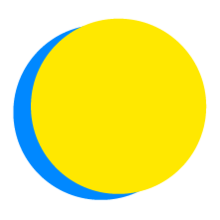 Bryan Smith
POINTS TOTAL
0

TODAY

0

THIS WEEK

1,221

TOTAL
participant impact
UP TO

228

gallons of water

have been saved

UP TO

1,320

minutes

spent exercising

UP TO

126

zero-waste meals

consumed
Nature
Leave No Trace
I will practice the seven principles of leave no trace when doing nature activities alone or with family and friends.
Food
Zero-Waste Cooking
I will cook 6 meal(s) with zero waste each day.
Water
Install a Toilet Tank Bank
I will reduce the amount of water flushed and save up to 11 gallons (41 L) of water per day by installing a toilet tank bank.
Water
Install a Low-Flow Showerhead
I will save up to 15 gallons (56 L) of water a day by installing a low-flow showerhead.
Health
Properly Dispose of Hazardous Household Waste
I will dispose of hazardous household waste products at the proper facility
Health
Join a Quit-Smoking Program
I will join a smoking cessation program, and stick with it during the challenge, cutting out harmful air pollutants while improving my own health.
Water
Insulate Water Pipes and Water Heater
I will avoid wasting water while waiting for the shower or sink to heat up.
Water
Ditch the Lawn
I will replace my lawn with a drought-tolerant landscape and save the water, money, and time I used to spend cutting the grass.
Water
Install Greywater Catchment
I will install a greywater catchment system in my home.
Energy
Upgrade Heating & Cooling Units
I will replace inefficient heating and cooling units.
Energy
Replace Manual Thermostats
I will replace manual thermostats with programmable ones.
Health
Exercise Daily
I will exercise daily for 60 minute(s) per day for two weeks.
Waste
Launch a Recycling Program
I will start a recycling program at my workplace or school. If a recycling program exists, I will advocate for ways to improve and expand it.
Health
Happiness
I will write down three things every day for two weeks that I am grateful for, or send one email every day thanking or praising someone.
Water
Brush My Teeth Without Running Water
I will save up to 8 gallons (30 L) of water each day by turning it off while brushing my teeth.
Reflection, encouragement, and relationship building are all important aspects of getting a new habit to stick.
Share thoughts, encourage others, and reinforce positive new habits on the Feed.
To get started, share "your why." Why did you join the challenge and choose the actions you did?