February 27 - March 20, 2019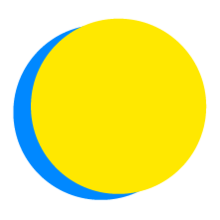 Carissa Weibley
Points Total
0

Today

0

This Week

296

Total
Participant Impact
up to

4.0

disposable cups

not sent to the landfill

up to

2.8

pounds

waste composted
Waste
Use a Reusable Mug
I will avoid sending 2 disposable cup(s) to the landfill per day by using a reusable mug.
Waste
Reduce Unwanted Mail
I will reduce the amount of unwanted mail I receive (catalogs, phone books, etc.).
Waste
Go Paperless
I will reduce the amount of paper mail that I receive by opting into paperless billing and subscriptions.
Waste
Compost Food Waste
I will avoid sending up to .69 lbs (.31 kg) of food waste to the landfill per day by composting my food or learning how to.
Waste
Carry my Trash
I will carry all of my unrecyclable, non-compostable trash with me to raise my awareness of how much I send to the landfill.
Waste
Avoid Disposables
I will not use any disposable straws, plates, cups, or cutlery.
Waste
Needs vs. Wants
I will adopt a 'Needs Vs. Wants' approach and only buy things I need.
Food
Sustainable Pittsburgh Restaurant
I will use the Sustainable Pittsburgh Restaurant finder to choose a Sustainable Pittsburgh Restaurant when I dine out.
Simplicity
Donate Unneeded Materials
I will donate unneeded materials to craft shops or places like the Pittsburgh Center for Creative Reuse.
Food
Watch a Documentary
I will watch a documentary film about food with family and friends and talk about what we learned.
---

I'm really excited to be participating in the sustainability challenges. It is bringing a whole new level of awareness to my daily routines.