February 27 - March 20, 2019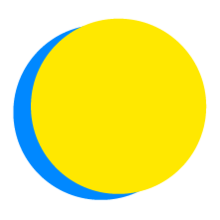 Stephanie Wright
POINTS TOTAL
0

TODAY

0

THIS WEEK

922

TOTAL
participant impact
UP TO

60

gallons of water

have been saved

UP TO

4.0

hours

volunteered

UP TO

330

minutes

of additional sleep

UP TO

113

pounds of CO2

have been saved

UP TO

22

zero-waste meals

consumed
Simplicity
Track my Purchases
I will maintain a record of all my purchases.
Food
Zero-Waste Cooking
I will cook 1 meal(s) with zero waste each day.
Water
Install a Low-Flow Showerhead
I will save up to 15 gallons (56 L) of water a day by installing a low-flow showerhead.
Community
Volunteer in my Community
I will volunteer 4 hour(s) in my community.
Energy
Disable Screen Savers
I will disable screen savers and will put the computer to sleep instead, saving up to 28% more energy.
Community
Join my Neighborhood Association
I will join my neighborhood association or another local group.
Waste
Needs vs. Wants
I will adopt a 'Needs Vs. Wants' approach and only buy things I need.
Energy
Switch to Cold Water
I will switch to washing my clothes in cold water, saving up to 1,600 lbs of C02 over the course of the next year.
Energy
Replace Manual Thermostats
I will replace manual thermostats with programmable ones.
Community
Raise Money For a Nonprofit
I will raise money to support Sustainable Pittsburgh or another nonprofit
Community
Connect with a Nonprofit
I will connect with a local nonprofit, environmental or otherwise, and find out how I can get involved or become a member.
Energy
Online Energy Audit
I will complete an online energy audit of my home, office, or dorm room and identify my next steps for saving energy.
Health
Healthy Sleep
I will commit to getting 15 more minute(s) of sleep each night to achieve at least 7 hours per night.
Food
Weekly Meal Planning
I will reduce food waste and save money by planning a weekly menu, only buying the ingredients I need.
Transportation
Work from Home
I will work from home 1 day(s) to avoid my commute's carbon output.
Reflection, encouragement, and relationship building are all important aspects of getting a new habit to stick.
Share thoughts, encourage others, and reinforce positive new habits on the Feed.
To get started, share "your why." Why did you join the challenge and choose the actions you did?