February 27 - March 20, 2019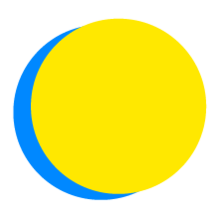 February 27 - March 20, 2019
Transportation
Transportation - FedEx Ground
POINTS TOTAL
0

TODAY

0

THIS WEEK

6,764

TOTAL
team impact
UP TO

198

disposable cups

not sent to the landfill

UP TO

324

gallons of water

have been saved

UP TO

8.0

hours

volunteered

UP TO

4.0

lightbulbs

replaced

UP TO

0.0

locally sourced meals

consumed

UP TO

129

meatless or vegan meals

consumed

UP TO

4.0

miles

traveled by foot

UP TO

2,130

minutes

of additional sleep

UP TO

2,150

minutes

spent exercising

UP TO

55

minutes

spent learning

UP TO

595

minutes

spent outdoors

UP TO

330

minutes

not spent in front of a screen

UP TO

0.0

organic meals

consumed

UP TO

297

plastic bottles

not sent to the landfill

UP TO

123

pounds of CO2

have been saved

UP TO

6.7

pounds of paper

have been saved

UP TO

44

more servings

of fruits and vegetables

UP TO

16

whole food meals

consumed
March 20 at 5:15 AM

I cant believe how much our team has accomplished and contributed! our combined stats look great!

March 20 at 5:09 AM

Last day of the challenge, let's kick it into gear!

March 20 at 4:55 AM

Its the LAST DAY! Lets make it count! Be sure to update any days that have not been "checked in". We are currently sitting in 10th place! 

March 19 at 8:33 AM

This is a wonderful thing to get people involved!

March 19 at 8:11 AM

Make sure to continue logging each day to ensure all points

March 19 at 8:10 AM

Hi Team! One More Day! Lets see some high points!!

March 18 at 6:45 AM

Finally made a checkup appointment because of the challenge

March 18 at 6:33 AM

Challenge is going well with a number of daily accomplishments in a variety of areas such as health, environment, and food!

March 18 at 6:20 AM

Only a few days left! Lets try to get as many points possible and complete as many challenges as we can! 

March 18 at 6:13 AM

My challenge is going great, I enjoy knowing that many of the things I already do has had a great impact on the environment!
26 Team Members
Recently active team members
March 20, 2019

Completed More Than One Daily Action on 3/20/19

March 20, 2019

Completed More Than One Daily Action on 3/20/19

March 20, 2019

Completed EcoPro One-Time Action

March 20, 2019

Completed More Than One Daily Action on 3/20/19

March 20, 2019

Completed More Than One Daily Action on 3/20/19

March 20, 2019

Posted to Your Feed

March 19, 2019

Completed EcoPro One-Time Action

March 19, 2019

Completed More Than One Daily Action on 3/19/19

March 18, 2019

Posted to Your Feed

March 18, 2019

Posted to Your Feed
Competitions