February 27 - March 20, 2019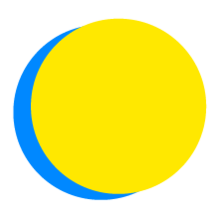 February 27 - March 20, 2019
GSPIA alums
Points Total
0

Today

0

This Week

1,979

Total
Team Impact
up to

37

meatless or vegan meals

consumed

up to

2.0

organic meals

consumed

up to

26

disposable cups

not sent to the landfill

up to

1.5

pounds of paper

have been saved

up to

1.0

plastic bottles

not sent to the landfill

up to

0.7

pounds

waste composted

up to

40

minutes

spent exercising

up to

28

more servings

of fruits and vegetables

up to

195

minutes

spent outdoors

up to

135

minutes

spent learning
March 20 at 7:21 AM

I can't believe today is the last day!  I hope the website remains available so that I can still use the actions as a resource for ideas on how I can be more actively pursue sustainability in my life.

March 18 at 2:15 PM

I saw the post on Facebook about the Night Out on the Town prize.  How cool!  It made me think about how much I've enjoyed being more conscious about sustainability on a daily basis.  It feels like such a privilege to make better choices that impact climate change. I hope that this is just a start for what we as individuals can do to make a...

March 14 at 7:56 AM

Excited about how many organizations chose to participate and to offer rewards to encourage more individuals to participate!!

March 13 at 7:06 AM

Has anyone switched to green energy for their utilities? Would appreciate any reflections on process, cost, etc.

March 9 at 7:50 PM

If you're doing the buy-nothing-new challenge, I hope you've heard of ThredUp. If not, go there immediately! This link makes it easy (and gets us both bonuses): http://www.thredup.com/r/IB4IED

March 8 at 1:32 PM

Goodbye ValPak, PennySaver, catalogs, and random other junk mail! It takes time, but I'm steadily getting rid of all of this unused paper waste. 
8 Team Members
Recently active team members
March 20, 2019

Posted to Your Feed

March 20, 2019

Completed More Than One Daily Action on 3/20/19

March 18, 2019

Completed More Than One Daily Action on 3/18/19

March 8, 2019

Completed More Than One Daily Action on 3/08/19

March 7, 2019

Completed Actions Assessment

March 7, 2019

Completed EcoLearner One-Time Action

February 27, 2019

Credited Someone for a Referral

February 26, 2019

Completed Actions Assessment
Competitions