February 27 - March 20, 2019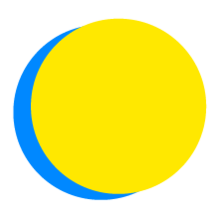 February 27 - March 20, 2019
PAGA (Pittsburgh Area Geocaching Association)
Pittsburgh Area Geocaching Association
Points Total
0

Today

0

This Week

1,260

Total
Team Impact
up to

1

documentaries

watched

up to

420

minutes

being mindful

up to

130

minutes

spent outdoors

up to

300

minutes

not spent in front of a screen
March 20 at 2:56 PM

Happy first day of spring. Getting ready for the Serpent Mound Spring Equinox Peace Summit and Seed Blessing starting tomorrow in Ohio. Grateful for this challenge. I thought I was already doing a lot of things that were working towards sustainability, but this challenge showed me how much more I can do. Thank you for offering this opportunity...

March 19 at 7:57 AM

Did not drive my car for 3 days

March 18 at 6:24 AM

Found a great new urban hike yesterday for a St Patricks Day leprechaun hunt 🍀 Didn't find any pots of gold, but did find a castle and a fantastic view

March 17 at 8:42 AM

St Patty's Day during the Challenge means sauerkraut and potatoes in the slow cooker instead of going out to eat. 🍀

March 14 at 10:44 AM

Feels great to have the heat off and the windows open :-). Was a great day for walking to run errands 

March 13 at 7:05 AM

Reading up on the 100 day challenge to wear the same outfit and bring attention to the clothing waste in America.
5 Team Members
Recently active team members
March 20, 2019

Completed EcoPro One-Time Action

March 17, 2019

Completed More Than One Daily Action on 3/17/19

February 23, 2019

Recruited a Teammate

February 23, 2019

Completed Actions Assessment

February 23, 2019

Credited Someone for a Referral
Competitions