February 27 - March 20, 2019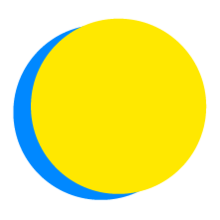 Julianna Razryadov
Points Total
0

Today

0

This Week

790

Total
Participant Impact
up to

39

meatless or vegan meals

consumed

up to

38

zero-waste meals

consumed

up to

39

pounds of CO2

have been saved

up to

420

gallons of water

have been saved

up to

5.0

hours

volunteered

up to

60

minutes

spent learning
Nature
Explore My Area
I will explore at least one new hiking trail or nature walk in my area.
Food
Zero-Waste Cooking
I will cook 2 meal(s) with zero waste each day.
Health
Avoid refined sugar
I will adopt a diet free of refined sugars, which eliminates sweetened beverages, candy, and processed foods.
Water
5-Minute Showers
I will save up to 20 gallons (75 L) of water each day by taking 5-minute showers.
Community
Volunteer in my Community
I will volunteer 5 hour(s) in my community.
Transportation
Go by Bike
I will commute by bike 3 mile(s) per day and avoid sending up to (___) lbs of CO2 into Earth's atmosphere.
Energy
Switch to Cold Water
I will switch to washing my clothes in cold water, saving up to 1,600 lbs of C02 over the course of the next year.
Waste
Reduce Unwanted Mail
I will reduce the amount of unwanted mail I receive (catalogs, phone books, etc.).
Food
Plant an Herb Garden
I will plant an herb garden in my home, workplace, or dorm room.
Waste
Become a Master Recycler/Composter
I will sign up for one of Pennsylvania Resource Council's workshops on composting, rainwater conservation, home health and other conservation topics.
Food
Animal Free Diet
I will adopt a diet free of animal products.
Waste
Go Paperless
I will reduce the amount of paper mail that I receive by opting into paperless billing and subscriptions.
Food
Buy From a Farmers Market
I will purchase produce and meat from a local farmers market or food co-op.
Waste
Visit a Waste Management Facility
I will spend at least 60 minutes learning about the waste stream by visiting a local dump/transfer station, material recovery facility, and/or landfill.
Food
Sustainable Pittsburgh Restaurant
I will use the Sustainable Pittsburgh Restaurant finder to choose a Sustainable Pittsburgh Restaurant when I dine out.
---

Have been off sugar most of this competition and am definitely not having cravings the way I used to!

---

Wow me you and Kellianne! I have been doing a more veggie version of Keto and i feel AMAZING! I'm with you trying to kick the sugar habit, it is so hard but i feel like once you get over the hump, things get a little easier. If you need a, DON'T DO IT support call, you have mu extension! 

---

Interesting, Julianna! Was it difficult to cut out sugar initially? I like cake.