February 27 - March 20, 2019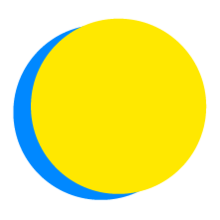 L Th
POINTS TOTAL
0

TODAY

0

THIS WEEK

795

TOTAL
participant impact
UP TO

1.0

documentary

watched

UP TO

450

minutes

spent exercising

UP TO

360

minutes

not spent in front of a screen

UP TO

30

more servings

of fruits and vegetables
Waste
Lobby for Reusables
I will lobby my workplace to have reusable dishes and silverware in order to minimize disposables.
Transportation
Car Share
I will sign up for a car-sharing service, or organize car sharing with my neighbors, to cut down on the number of vehicles on the road.
Health
Go get a check up
I will make an appointment for my annual physical.
Energy
Use an Energy Meter
I will use an energy meter to monitor my energy use and identify opportunities to save power.
Food
Sustainable Pittsburgh Restaurant
I will use the Sustainable Pittsburgh Restaurant finder to choose a Sustainable Pittsburgh Restaurant when I dine out.
Food
Watch a Documentary
I will watch a documentary film about food with family and friends and talk about what we learned.
Energy
Online Energy Audit
I will complete an online energy audit of my home, office, or dorm room and identify my next steps for saving energy.
Health
Sign Up for Air Quality Alerts
I will sign up to receive local Air Quality Alerts via EnviroFlash email notification
Health
Exercise Daily
I will exercise daily for 30 minute(s) per day for two weeks.
Health
More Fruits and Veggies
I will eat a heart healthy diet by adding 2 cups of fruits and vegetables each day to achieve at least 4 cups per day.
Simplicity
Less Screen Time
I will replace 30 minute(s) of screen time per day with other activities.
Simplicity
Work-Life Balance
I will not work more than 8 hour days each day to practice work-life balance.
Nature
Try an Outdoor Recreational Activity
I will try paddling, camping, biking or another outdoor recreational activity
Health
Take Control
I will develop a plan with my medical professionals to achieve my best health and live my life to the fullest.
Simplicity
De-Clutter My Home
I will de-clutter, clean, and donate or recycle unneeded items in my home.
Reflection, encouragement, and relationship building are all important aspects of getting a new habit to stick.
Share thoughts, encourage others, and reinforce positive new habits on the Feed.
To get started, share "your why." Why did you join the challenge and choose the actions you did?
---

Went to a DSAC (Dining Services committee) meeting today. I brought up composting and they informed me that once their planned summer renovations are complete, at least two additional dining locations on campus will offer composting or compost-friendly bowls and utensils! I pushed a bit more on the subject, and they admitted that the biggest hurdle was the extra cost of the compost-friendly materials. Wish there was a good way to address or mitigate this concern. 

---

Just got an email from Green Mountain Energy (my electricity supplier via Duquesne Electric): saved over 2000 pounds of CO2. Presumably this is since I made the switch about 1.5 years ago. 

---

This is a really neat idea for encouraging people to properly dispose of their trash: let them exchange it for credit towards public transportation (i.e., metro card). https://wtop.com/asia/2018/09/taiwanese-use-new-machines-to-exchange-trash-for-cash/