February 27 - March 20, 2019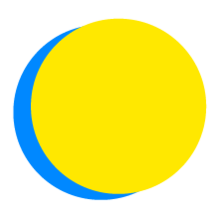 February 27 - March 20, 2019
CMU Green Team
Carnegie Mellon University
Points Total
0

Today

0

This Week

6,130

Total
Team Impact
up to

53

meatless or vegan meals

consumed

up to

1.0

outdoor meals

consumed

up to

41

miles

traveled by bus

up to

1.0

miles

traveled by foot

up to

43

pounds of CO2

have been saved

up to

9.0

lightbulbs

replaced

up to

180

minutes

being mindful

up to

825

minutes

not spent in front of a screen

up to

6.0

disposable cups

not sent to the landfill

up to

0.2

pounds of paper

have been saved

up to

152

plastic bottles

not sent to the landfill

up to

10

pounds

waste composted

up to

685

gallons of water

have been saved

up to

1,785

minutes

spent exercising

up to

600

minutes

of additional sleep

up to

78

more servings

of fruits and vegetables

up to

2.0

documentaries

watched

up to

1,645

minutes

spent outdoors
March 20 at 5:57 PM

Went to a DSAC (Dining Services committee) meeting today. I brought up composting and they informed me that once their planned summer renovations are complete, at least two additional dining locations on campus will offer composting or compost-friendly bowls and utensils! I pushed a bit more on the subject, and they admitted that the biggest...

March 19 at 6:18 PM

Air travel day today. SAS gave us plastic bottles of water & juice. I failed on my composting, 5 minute outdoor walk and avoiding disposables objectives, but surprised the flight attendant by carrying off my empty plastic bottles for recycling.  Will email them to suggest that the airline should collect them separately for recycling, it'd...

March 19 at 7:28 AM

March 18 at 5:17 PM

I am Sustainable Pittsburgh is helping me to better declutter my life!

March 18 at 11:58 AM

Real (non-disposable) crockery & silverware at breakfast should be a selling point for hotels.  I would pay extra for it.  I so dislike styrofoam cups, yuk. 

March 18 at 7:23 AM

Just got an email from Green Mountain Energy (my electricity supplier via Duquesne Electric): saved over 2000 pounds of CO2. Presumably this is since I made the switch about 1.5 years ago. 
43 Team Members
Recently active team members
March 20, 2019

Completed EcoLeader One-Time Action

March 20, 2019

Posted to Your Feed

March 20, 2019

Completed More Than One Daily Action on 3/20/19

March 20, 2019

Completed More Than One Daily Action on 3/20/19

March 19, 2019

Completed EcoLearner One-Time Action

March 18, 2019

Posted to Your Feed

March 18, 2019

Completed More Than One Daily Action on 3/18/19

March 18, 2019

Completed EcoLearner One-Time Action

March 18, 2019

Posted to Your Feed

March 17, 2019

Completed More Than One Daily Action on 3/17/19
Competitions