February 27 - March 20, 2019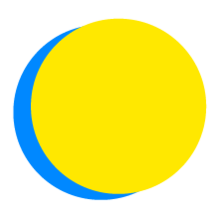 February 27 - March 20, 2019
Community Team
POINTS TOTAL
0

TODAY

0

THIS WEEK

17,888

TOTAL
team impact
UP TO

205

disposable cups

not sent to the landfill

UP TO

6.0

documentaries

watched

UP TO

1,707

gallons of water

have been saved

UP TO

64

hours

volunteered

UP TO

10

lightbulbs

replaced

UP TO

16

locally sourced meals

consumed

UP TO

193

meatless or vegan meals

consumed

UP TO

95

miles

traveled by bus

UP TO

1,110

minutes

of additional sleep

UP TO

1,970

minutes

spent exercising

UP TO

240

minutes

spent learning

UP TO

1,220

minutes

spent outdoors

UP TO

360

minutes

being mindful

UP TO

1,875

minutes

not spent in front of a screen

UP TO

16

organic meals

consumed

UP TO

40

petitions

signed

UP TO

179

plastic bottles

not sent to the landfill

UP TO

28

pounds

waste composted

UP TO

506

pounds of CO2

have been saved

UP TO

15

pounds of paper

have been saved

UP TO

2.0

public officials or leaders

contacted

UP TO

6.0

more servings

of fruits and vegetables

UP TO

27

whole food meals

consumed

UP TO

19

zero-waste meals

consumed
March 19 at 9:35 AM

Was doing well on my refined sugar challenge until I came across some Girl Scouts and their cookie sale on Saturday!

March 19 at 5:46 AM

Yay sustainability!!!!!!!

March 18 at 3:38 PM

This diy toothpaste turned out great: equal parts bentonite clay and baking soda; essential peppermint oil and stevia to taste; and enough water to get your desired texture. 😊

March 18 at 11:27 AM

I wish that I could have more than seven challenges per day.

March 18 at 10:42 AM

This was supposed to be in my previous post today: Living up in Hermitage right now has made it challenging to drive down to attend Pittsburgh events on regular basis. I hope that will change in the near future as I want to be a contributor and supporter of the positive, proactive sustainability work that is taking place. 

March 18 at 10:29 AM

Looking forward to meeting the Sustainable Pittsburgh team and many like-minded attendees at the Finale & Awards Celebration this Thursday, as well as learning how I can be of service to the Big Picture shared visions of this network within the Greater Pittsburgh Area. 

March 18 at 8:50 AM

Really focusing on cutting down on plastic. It has been a real eye opener going to the grocery store with this focus. So many things wrapped in plastic for no reason.

March 18 at 6:25 AM

Love being sustainable with SustainablePittsburgh!

March 17 at 6:53 AM

I currently live in Hermitage (moved here from California several years ago to be with my boyfriend), and feel isolated from people who share the same commitment to a holistic, consciously sustainable lifestyle. I've already been doing many of these actions, but joined this challenge to be part of a network of greater Pittsburgh are people...

March 15 at 6:44 AM

I'm enjoying challenging myself!
147 Team Members
Recently active team members
March 29

Joined Sustainable Pittsburgh 2019 Spring Event

April 3

Joined Sustainable Pittsburgh 2019 Spring Event

March 20, 2019

Completed More Than One Daily Action on 3/20/19

March 20, 2019

Completed More Than One Daily Action on 3/20/19

March 20, 2019

Completed More Than One Daily Action on 3/20/19

March 19, 2019

Completed More Than One Daily Action on 3/19/19

March 20, 2019

Completed EcoLearner One-Time Action

March 20, 2019

Completed More Than One Daily Action on 3/20/19

March 20, 2019

Completed EcoPro One-Time Action

March 19, 2019

Completed More Than One Daily Action on 3/19/19
Competitions